Top 10 Architectural Firms Building in Cagayan de Oro City. The word architecture is the art and technique of designing and building from the skills associated with construction. The architecture is entitled to have an employee to fulfill both tasks practically and very expressive required, to serve both utilitarian and aesthetically ending.
Top 10 Architectural Firms in Cagayan de Oro City
1. GALUA PLUS Architecture Design Studio
DR. REY D. GALUA, FPIAP
Phone: +639178582455
Email: galuaplus@gmail.com
Address: 168 Mandumol st., Macasandig, Cagayan de Oro City 9000 Philippines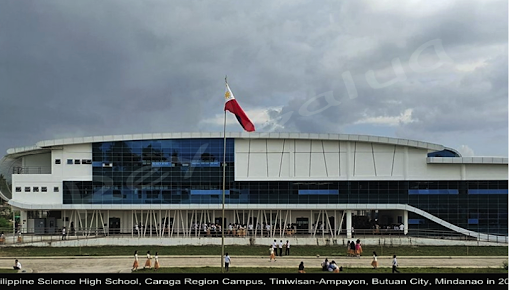 Top 10 Architectural Firms Building in Cagayan de Oro City. GALUA PLUS Architectural Design Studio is an architecture firm established in 1998 ( the former name was RD Galua Associates). It is dedicated to providing a diversified range of services from space planning and design, to project development and management. It also offers consultancy services not only for architectural design but as well as for sustainable development.
The firm comprises a comprehensive range of expertise. Members of the consulting team have professional qualification as architects and experts in Sustainable Development projects that fit what is required to deliver an excellent and quality service
Their Approach:
Our innovative design solutions for different projects stem from a highly investigative design process with integration of sustainable development approach as it goes with the trend of green architecture.
Their Commitment:
Top 10 Architectural Firms Building in Cagayan de Oro City. The firm has proven its ability to handle different degrees of complexity with its involvement in numerous types of establishments- government offices, colleges, universities, commercial establishments, residential buildings, plus a number of municipal & city master development plans and physical planning. In its years of keen service, the firm has been steadfast in delivering excellent service to its clients, and it remains consistent as it continues to operate in the field of architecture Read More

2. ARCHITACZ Architectural Design Studio
Top 10 Architectural Firms Building in Cagayan de Oro City. At Architacz Architectural Design Studio, our motto is simple: "Clients' satisfaction, above all." Our talented and focused design team take pride in ability to listen to our clients' needs and transform them into satisfying built environment. Your dreams, desires and objectives guide our concepts and solutions from the initial designs to the occupation of the building. We get to know you and establish a comfortable working relationship – fostering mutual respect and open and honest communication. While our professionals bring a wealth of architectural expertise to the client, we don't bring predetermined ideas about what's right for you. We deliberately allow our clients' tastes and desires to direct the course of our design. We strive to provide our clients with an interactive design experience. Through this process, our clients partake in a creative and thought provoking experience that results in a unique, well-crafted, and beautiful architecture.

Areas Served
CAGAYAN DE ORO, Agusan, Bugo, Bulua, Cagayan De Oro, El Salvador, Lumbia, Opol, San Martin, Santa Ana, Santa Fe, Solana, Tagoloan, Tagpangi, Villanueva, Bayugan, Butuan Read More

3. Triple Q PlannersMISSION
To ensure that all clients received personalized attention, quality workmanship, excellent customer service and the fairest price.
VISIONBuild a reputation for excellence in the construction industry.Services ProvidedDesign & Build ServicesAreas ServedCagayan de Oro, Lapu-Lapu City, Cebu, Mayapa, Laguna, Maranding, Lala, lanao del Norte

4. Studio Architects International
Services Provided3D Rendering, Architectural Design, Architectural Drawings, Building Design, Drafting, Energy-Efficient Homes, Floor Plans, Green Building, House Plans, Site Planning, Sustainable Design. Top 10 Architectural Firms Building in Cagayan de Oro City.
Areas Served Cagayan de Oro, Cebu, Manila, Bacolod, Mandaue, Davao, Bohol, Dipolog
AwardsCertified GREEEN Accredited Assessor, Philippine Green Building Initiative (PGBI)

5. Carretas ArchitectureServices ProvidedArchitectural Design, Architectural Drawings, Bathroom Design, Home Restoration, Kitchen Design, Kitchen Remodeling, Project Management
Areas ServedCagayan de Oro
6. HS Busgano Architecture Studio–Top 10 Architectural Firms Building in Cagayan de Oro City
Address: Centro Mariano Bldg, Osmena St, Cagayan de Oro, Misamis OrientalHours: Open ⋅ Closes 5:30PMPhone: 0917 707 1659

7. HomeChoice Planners and Construction Corporation‎
General ServicesGeneral contracting,Construction services,Real estate appraisal,Switches and outlets,Electrical,Painting,Real estate services

8. Zhen Architecture + Construction
Address: 12 29th St, Cagayan de Oro, 9000 Misamis OrientalHours: Open ⋅ Closes 5PMPhone: (088) 881 0699

9. JSS Architects & Associates
Address: 12 14th St, Cagayan de Oro, Misamis OrientalPhone: 0917 707 4551

10. JM Pajo Architect ServicesAddress: 026 San Juan I Access Rd, Cagayan de Oro, Misamis OrientalPhone: 0906 879 4046
Source: Architecture Cagayan de Oro Philippines
You might also like: Architecture Firms Top 10 List in Northern Mindanao